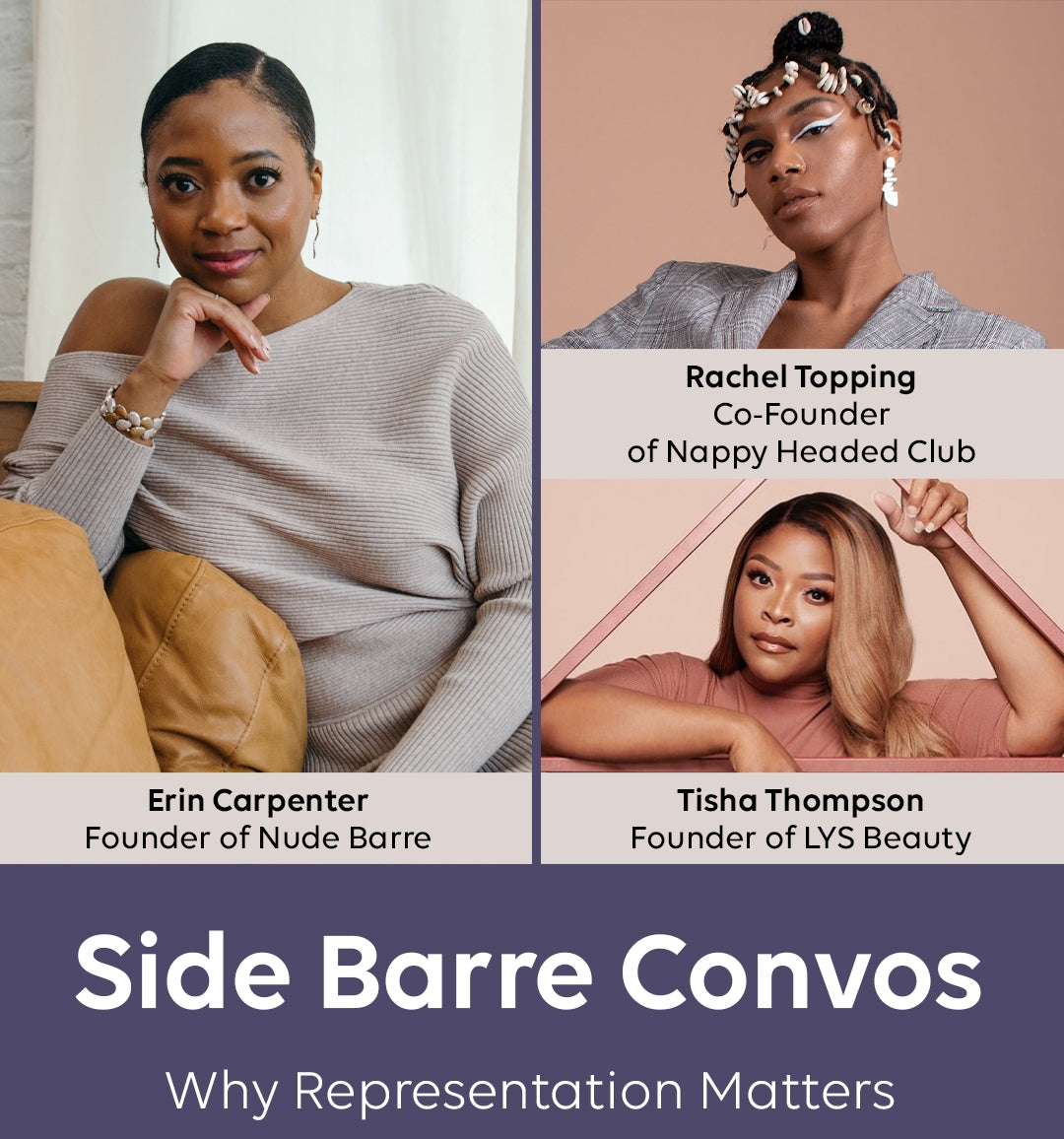 SIDE BARRE Convos | Why Representation Matters
Black women are no strangers to imposter syndrome, especially in spaces that were created and curated for people that don't look like them. Nonetheless, there are burgeoning Black woman-owned business owners that are shattering glass ceilings and paving the way for the next generation. 
In our first SIDE BARRE Convo of March and Women's History Month, our founder Erin Carpenter talks colorism, texturism, and a lack of representation in the beauty and fashion industries. Joined by Nappy Headed Club co-founder Rachel Topping and Lys Beauty founder Tisha Thompson, Carpenter and her fellow up-and-coming business power players discuss the psychological effects of defying expectations. 
View this SIDE BARRE Conversation here and follow our Instagram page for more helpful content and innovative discussions.