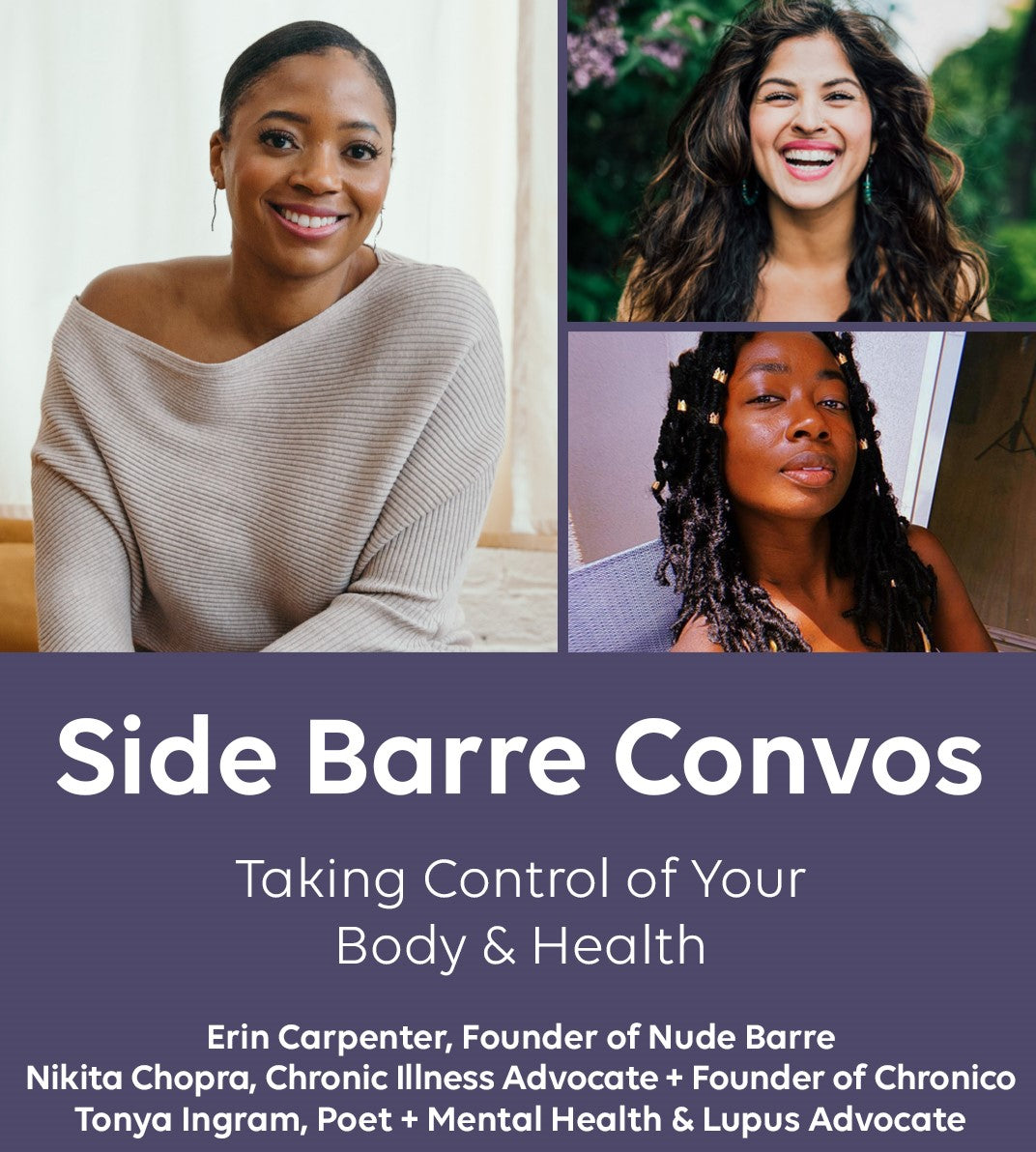 SIDE BARRE Convos | Taking Control of Your Body & Health
Chronic diseases are among the most prevalent and costly health conditions in the United States. Nearly 45% of all Americans suffer from at least one chronic disease. ⁠
This past August, our founder
Erin Carpenter
sat down with
Nikita Chopra
founder of
Chronicon
and lupus advocate
Tonya Ingram
to discuss how to take control of your body and health. ⁠Citing personal experiences of feeling misunderstood and mistreated, these women are using advocacy to provide resources and create a culture of awareness about chronic diseases. 
Your health condition doesn't have to be your life sentence. Let's learn together and maintain a level of empathy for the internal battles our fellow hu(e)mans face every day. View our SIDE BARRE Conversation
here
and follow our
Instagram page
for more powerful discussions.