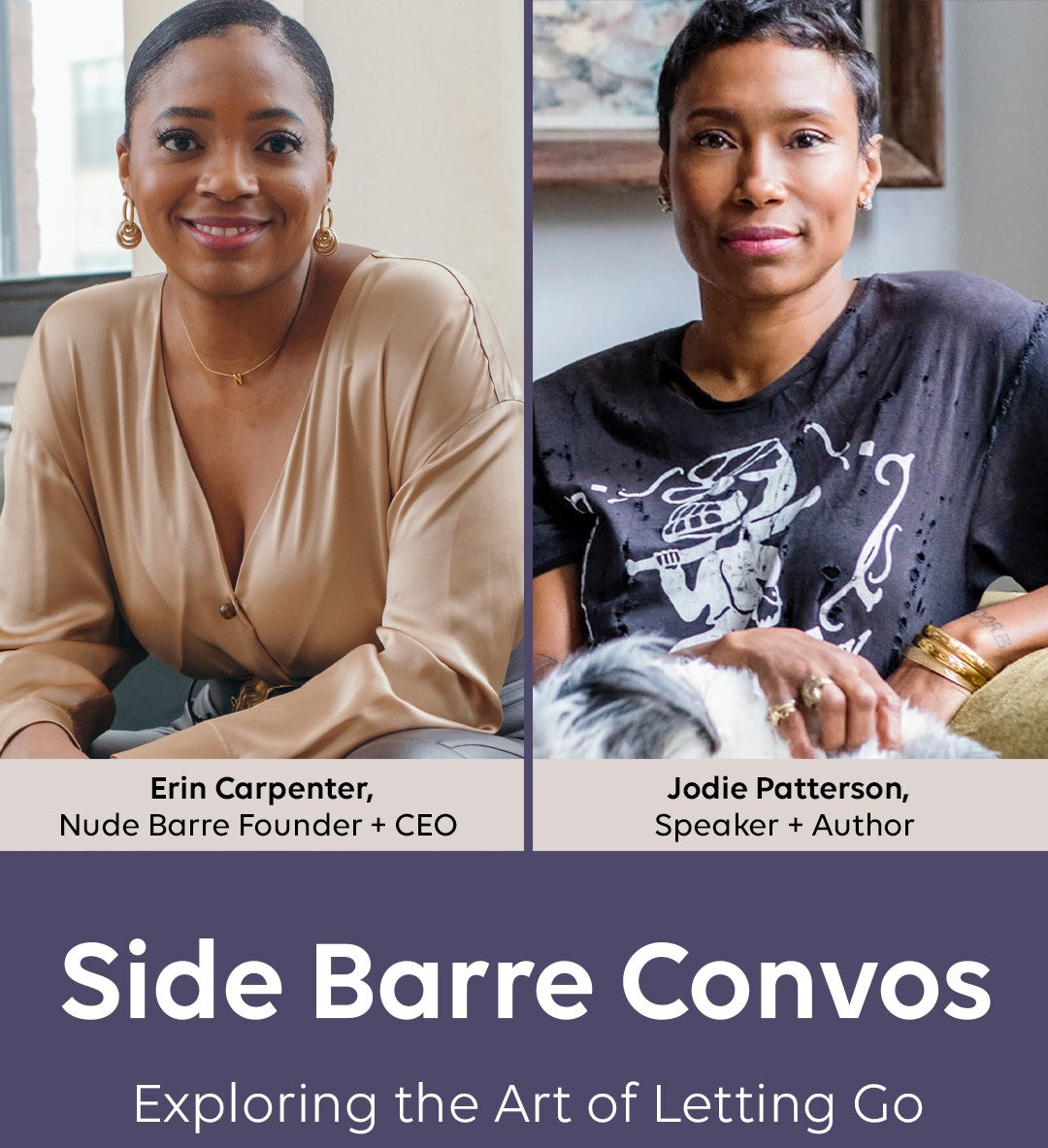 SIDE BARRE Convos | Exploring the Art of Letting Go
As the trees shed their leaves and embrace the change of the seasons, many are left feeling displaced and disoriented. As change can often trigger anxiety, it is vital to develop coping mechanisms that can help you not only adjust to change, but welcome it. 


This past September, our founder
Erin Carpenter
discussed how she let go of things that no longer served her: people, choices, and false dreams, with Mother, Ted Talk Speaker, Writer, and Author
Jodie Patterson
. Patterson knows not everyone will agree with her parenting or her philosophies but stresses the importance of finding what works for you, regardless of the opinions of others.