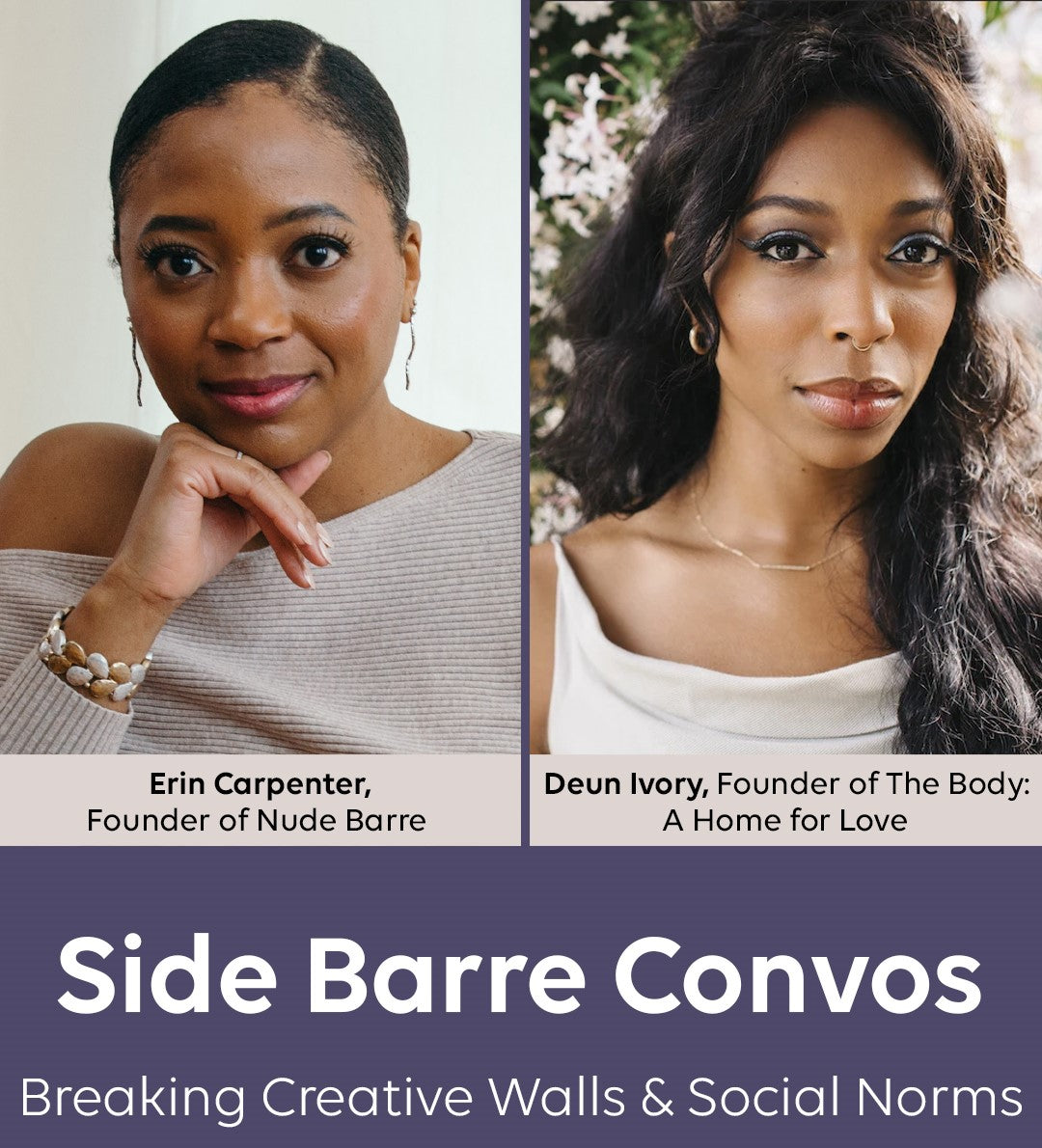 SIDE BARRE Convos | Breaking Creative Walls & Social Norms
We all have a special gift we can offer the world and cultivating that gift for good is a type of alchemy that artist
Deun Ivory
is no stranger to. Using her photography as her own form of "ministry," Deun aims to celebrate the multi-faceted beauty of black women and cultivate a culture of self-love in her community. 


This past November our founder,
Erin Carpenter
, discussed how to break creative walls and social norms with Photographer, Artist, and Founder of the non-profit,
The Body: A Home for Love
,
Deun Ivory
.
Citing her own experiences with adversity as a catalyst for her initiatives for black women, Ivory enforces that trauma does not constitute her identity, and knowing that truth allows her to stay present both creatively and intellectually.