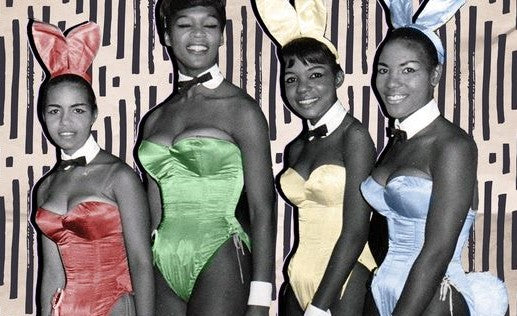 Black Innovation + Fashion = Excellence | Nude Barre
Clothing is at its core a necessity, but beyond its practical value, there is something magical about the transformative power of a beautiful ensemble. Unfortunately, however, behind the silk, chiffon, and glossy pages of Vogue, are many Black creatives who have been left out of fashion history books in favor of their white contemporaries. Many budding designers with dreams of velvet and worldwide renown, have been influenced by the work of these designers without even knowing it. So, in celebration of Black History Month, we have decided to shine the spotlight on some of our favorite fashion icons of the past and present. Black tastemakers that have cultivated excellence through their craft and shown the next generation what is possible. 
1901-2001
Zelda Barbour Wynn Valdes was a Black fashion and costume designer that rose to prominence in the late 1940's. After becoming the first Black salesclerk and tailor at a high-end New York City boutique, Valdes opened the first Black-owned boutique in Manhattan called Chez Zelda. Valdes went on to become the chair of the New York Chapter of the National Association of Fashion and Accessory Designers (NAFAD), a collective of Black designers incepted by political activist Mary McLeod Bethune. After catering to celebrity clients such as: Josephine Baker, Eartha Kitt, Dorothy Dandridge, and Ella Fitzgerald, Valdes created the iconic Playboy Bunny Costume for Hugh Hefner in 1958. Valdes later went on to design costumes for the Black ballerinas of the Dance Theater of Harlem, where she would work until her death in 2001. 
1898-1981
Anne Lowe is a Black fashion designer and seamstress that rose to prominence through her celebrity clientele and high-profile commissions. Born into a long line of seamstresses, Lowe became head of the family dressmaking business at sixteen years old, skills she would later take to sewing school in New York City. In 1950, Lowe opened her storefront Anne Lowe's Gowns, and in 1953 was commissioned to create the bridal party gowns for Jaqueline (Jackie) Kennedy Onassis's wedding to John F. Kennedy. Today, Lowe's couture pieces are preserved in collections at The Metropolitan Museum of Art, The Museum of the City of New York, The Smithsonian Museum of African American History, and the Museum at FIT.
1941-2006
 Jay Jaxon is a fashion, haute couture, and costume designer who became the first African American to head a French fashion house in the late 1960's. After dropping out of NYU Law School and attending the Fashion Institute of Technology (FIT), Jaxon used the sales of his new designs to book a flight to France. The native New Yorker moved to Paris and developed his design prowess working for couture maison's such as Yves Saint Laurent and Jean-Louis Scherrer, where Jaxon would become their head designer. Jaxon later landed a dream job as a design assistant for Marc Bohan for Christian Dior. In the mid 1970's Jaxon moved back stateside and created his own collections in New York City and Los Angeles until his death in 2006.


1944-Present
Harlem native Daniel "Dapper Dan" Day is a fashion outlaw turned icon who rose to fame with his repurposed designs of luxury brands. Dan's iconic Manhattan boutique operated from 1982-1992 and introduced the hip-hop industry to designer labels through his innovative pieces. Throughout the late 80's and 90's Dan's extensive repertoire of clients included: LL Cool J, Salt N Peppa, and Jay-Z. After pushback from the major luxury brands Dan was retrofitting for his designs, Dan's boutique closed in 1992. Recently, Dan enjoyed a collaboration with Gucci in 2017, and opened a new storefront, Dapper Dan's of Harlem, in 2018.


1949-2022
Andre Leon Talley is a Black Journalist who worked as tastemaker and trailblazer at American Vogue for nearly four decades. After working for Women's Wear Daily in Paris, Talley joined Vogue as news director in 1983. Talley was appointed the position of creative director in 1988, and later worked as editor-at-large until he left Vogue in 2013. Talley's extensive accolades include the Chevalier de l'Ordre des Arts et des Lettres award from the French government in recognition of his influential career, and an array of books detailing his ascent in the fashion industry. Talley recently passed away in January of 2022. 


1985-Present 
Telfar Clemens is a Liberian American fashion designer who launched his Brooklyn-based, gender-neutral fashion line, TELFAR, in 2005. After pursuing a modeling career in New York City, Clemens started a line of deconstructed vintage clothing which he sold to downtown boutiques. Clemens later went on to create his own brand which has risen in popularity recently because of its inclusivity and accessibility. In 2017, Clemens won the CFDA/Vogue Fashion Fund pocketing $400,000 and some major industry influence. Today you can find the "Bushwick Birkin," Telfar's most popular item dominating your Instagram feed.