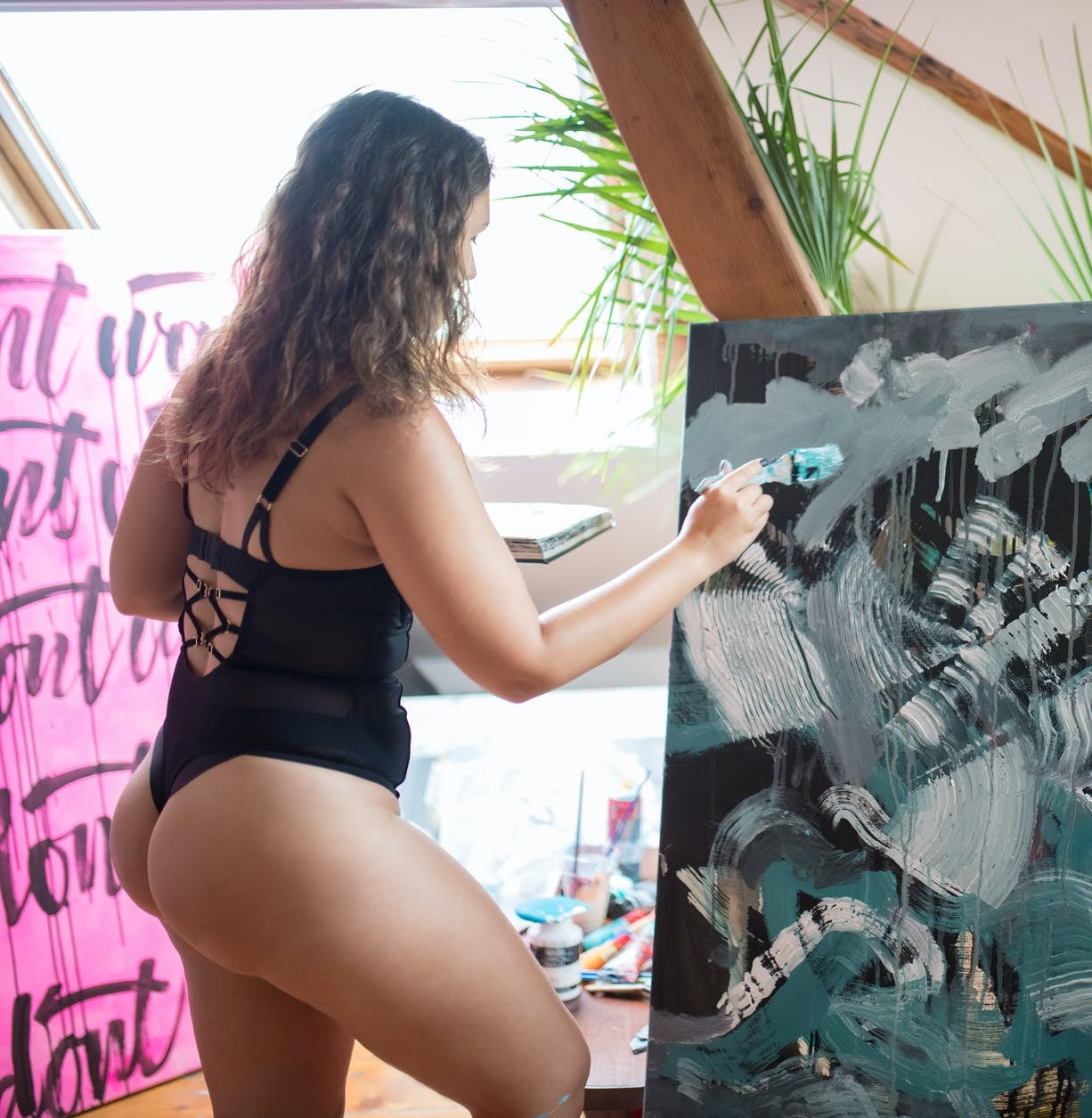 What Does Your Underwear Preference Say About You? | Nude Barre
Of all of your essentials, underwear may be the most important thing that you purchase. Whether you opt for Thongs, G-Strings, Briefs, or Bikini Panties, your underwear choice says a lot about what makes you feel ready to perform life. Curious about what your skivvies say about you? Keep scrolling for a Nude Barre caliber read of the true y(hue)! 
Girlshort: Function Over Frills


Lovers of our Girlshort are always on the go and need versatile undergarments that can keep up with their busy lifestyles. Serving as comfortable loungewear and a breathable essential under any ensemble, Girlshort lovers aim to perform life with ease in whatever capacity it comes their way. For the planner carrying, gym frequenting, lounge loving hu(e)mans, the Girlshort is for you!
Shop Nude Barre's Girlshort Here. 
G String: The Fun Fatale


The life of the party, the hu(e)man who prefers a G-String cut essential isn't afraid to express their playful side. While not the most comfortable undergarment, G-String lovers understand the importance of a little flair. When they're not living it up or dancing the night away, you will find these kindred spirits expressing their creativity or exercising their disposition for drama.
Shop Anya Lust's Beaded G-String Here. 
Thong: Flirty Meets Fierce


Lovers of Thong underwear are fearless fashionistas that aren't afraid to push their boundaries. Opting for a flirtier cut for their essentials, Thong fans aren't afraid to take control and command attention. However, hu(e)mans that prefer their true hue and a seamless cut for their sexier intimates know the value of timing. You won't see their truest hue until their ready to hit center stage.
Shop Nude Barre's Seamless Thong Here. 
Boxer Briefs: Fluid and Free


Boxer briefs are a gender neutral essential perfect for any hu(e)man who prioritizes comfort above anything else. Adamant about expressing themself in ways that are true to them, Boxer brief lovers opt for essentials that transcend spectrums and gender binaries. Fearless, fluid, and multi-faceted, Boxer briefs are for the hu(e)mans with nothing to prove and everything to look forward to. 
Shop Lucky Skivvies Gender Neutral Boxer Briefs Here. 
Bikini Panty: Free-Spirited and Flexible


Bikini Panty lovers can channel their femme and flirty sides as well as their functional and fuss-free tendencies. Fluid and free-spirited, Bikini Panty advocates need an essential that can mesh with their ever-changing mood. Hu(e)mans that opt for our seamless design and cheeky cut want undetectable coverage with a sexy edge. 
Shop Nude Barre's Bikini Panty Here.