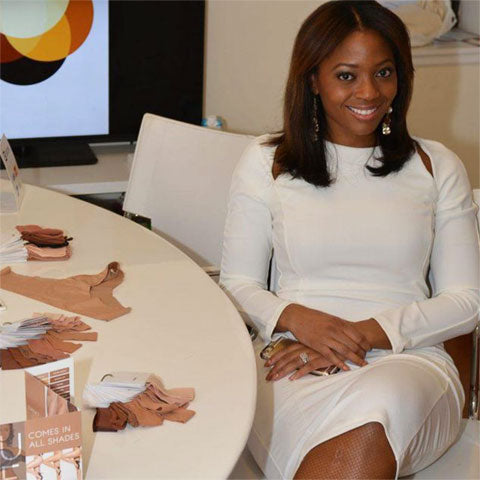 Start Up Fashion: Do It Your Way Press
Fed up with traditional industry rules, Nicole Giordano created Start Up Fashion to, "Show independent fashion designers that they can and should ignore the rules and do it their own way." On this episode of the company's Do It Your Way podcast, Giordano, talks to Nude Barre's Erin Carpenter about defying the odds and launching her own line of intimates. Giordano and Carpenter's conversation touches on the adversity that Carpenter faced as a black dancer, and how it served as the catalyst for her business which is focused on closing the representational gap in hosiery. 
After deciding to pursue her big idea, Carpenter found she struggled finding her footing in the business world. Accruing funding, working with manufacturers, and perfecting samples proved to be a formidable challenge. However, perseverance and a few celebrity endorsements skyrocketed Nude Barre into the upper echelon of black-owned brands. Carpenter mentions some of her recent wins being a mention by tennis star Serena Williams and a feature in a Fast Company article. Not only is Nude Barre serving 12 hues of nude perfect for you, we are also here to prove that you can do it your way too!
Click
here
to listen to the Start Up Fashion Do It Your Way podcast.