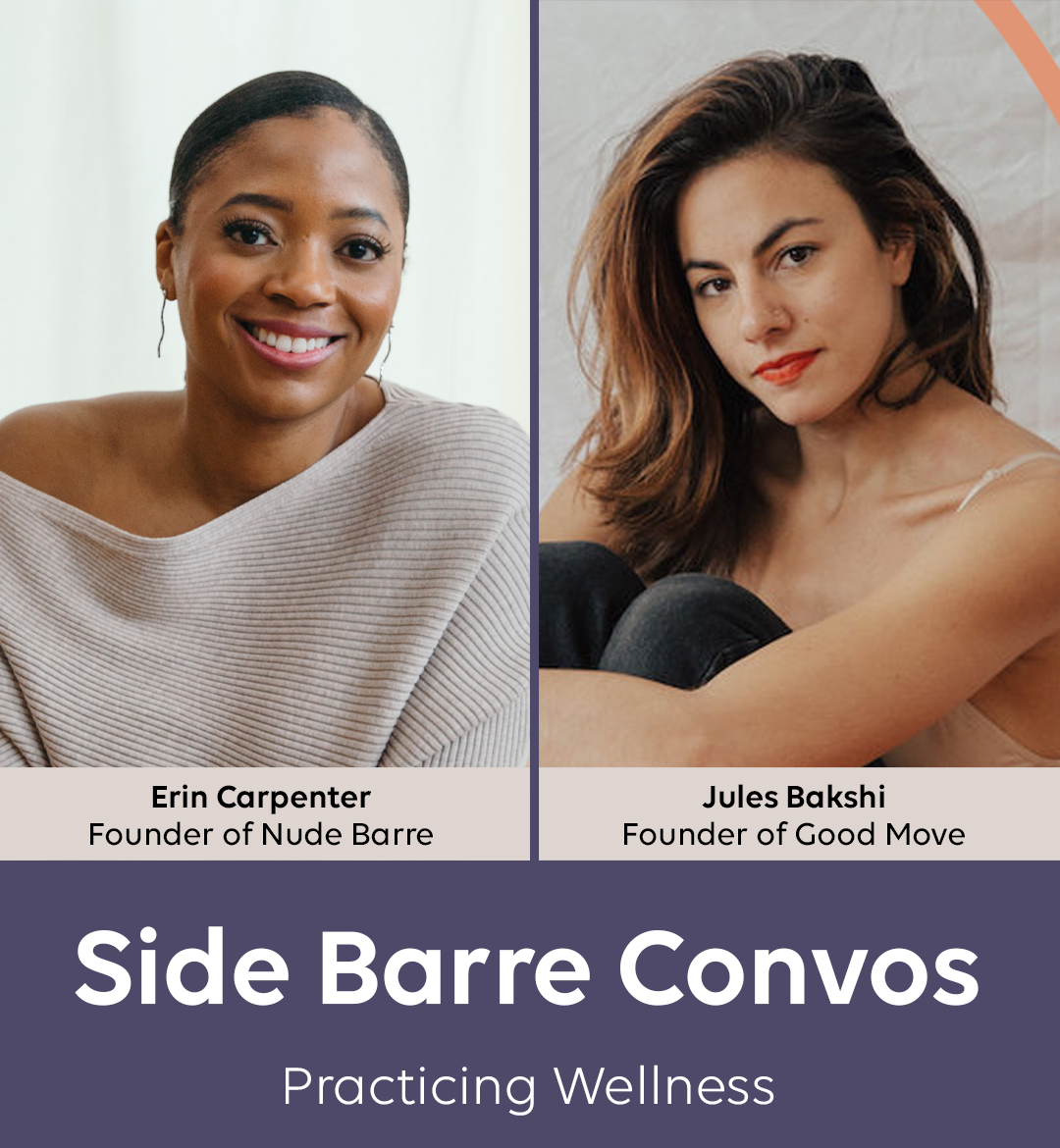 SIDE BARRE Convos | Practicing Wellness
The hectic nature of our day to day lives makes it hard to check in mentally and spiritually. It's often hard to remember that all the energy we are expending must be replenished somehow. With all that is required of us in this capitalistic society, how are you supplementing your spiritual wealth?
In this SIDE BARRE Convo, our founder Erin Carpenter explores implementing good wellness practices into your everyday life with Good Move NY founder Jules Bakshi. Bakshi and Carpenter discuss tangible ways you can invest in yourself, namely through safe spaces like Bakshi's global movement community. Curated to foster self-care, Bakshi hopes Good Move will prompt people to create "deeper and more compassionate relationships with themselves." 
View this SIDE BARRE Convo here and follow our Instagram page for more helpful content and inspiring discussions.