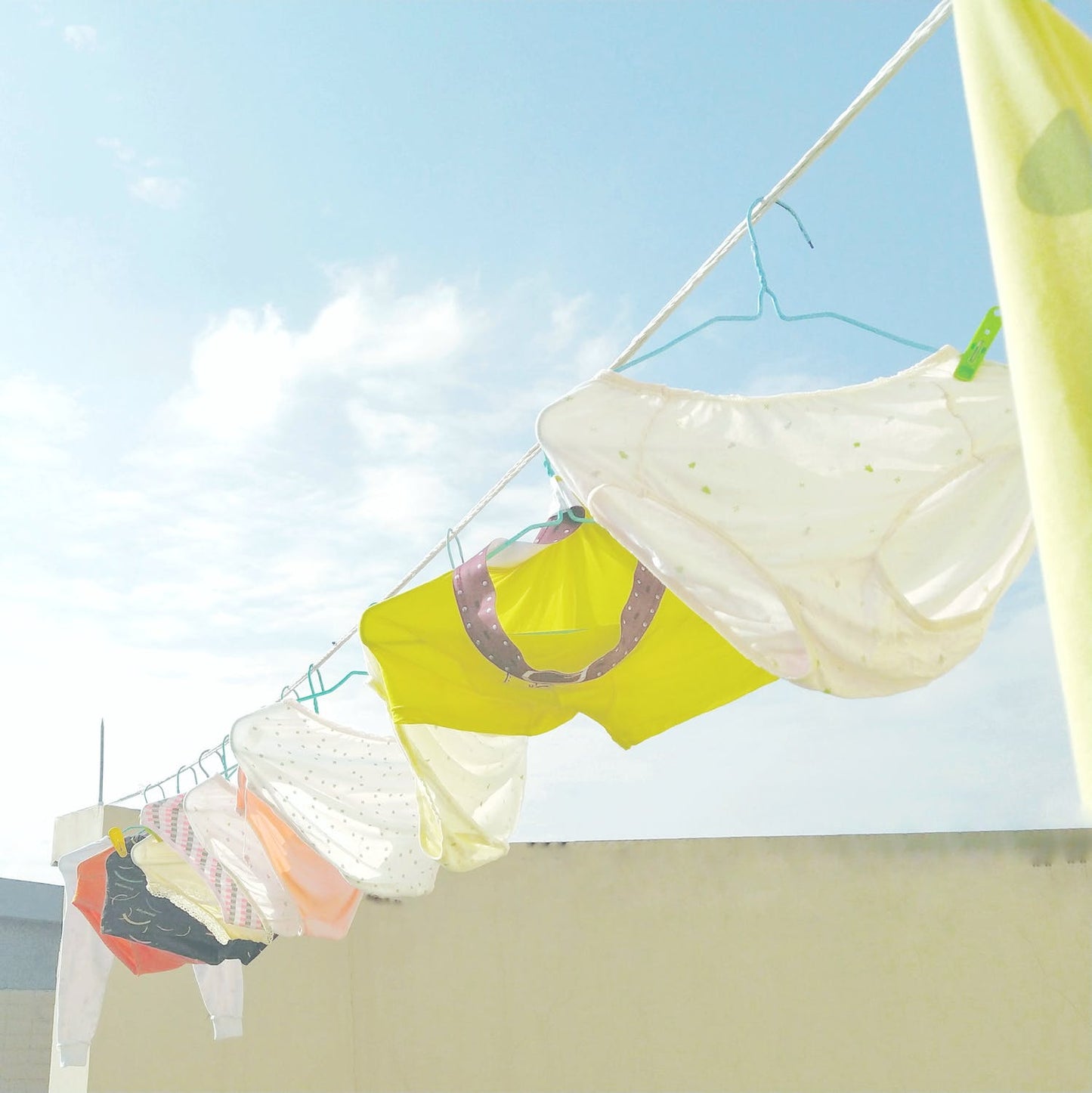 How To Upcycle Your Undies!
According to an article published by the European Sting, around 11 million pounds of underwear end up in landfills across the US. This stark figure highlights the fact that the fashion industry could use up a quarter of the world's carbon budget by the year 2050. 


Nude Barre's bodywear is made from
85% Polyamide and 15% Elastane, with a 100% Cotton
Crotch. By ditching fossil fuel reliant materials such as nylon and polyester, our undergarments
are both eco friendly and sustainable. DIY your own upcycle project by cutting used
undergarments into squares or rectangles, finish by giving them a good wash. You can then use
your finished crafts as all purpose rags or washcloths!
Give composting a try by cutting cotton or linen items into strips and dumping them in your
garden or compost heap. Natural fibers are biodegradable, so repurposing your undergarments
is the perfect way to care for that little houseplant you impulse bought from the bodega.
The burgeoning fast fashion industry has created a culture of disposability, prompting consumers to throw out low quality clothing, rather than purchasing higher quality items they can repurpose or donate. It is more important than ever to recycle your undergarments to not only promote environmental wellness, but also help those in need. 


Here are some organizations through which you can donate your used undergarments:


Donate Your Underwear To: