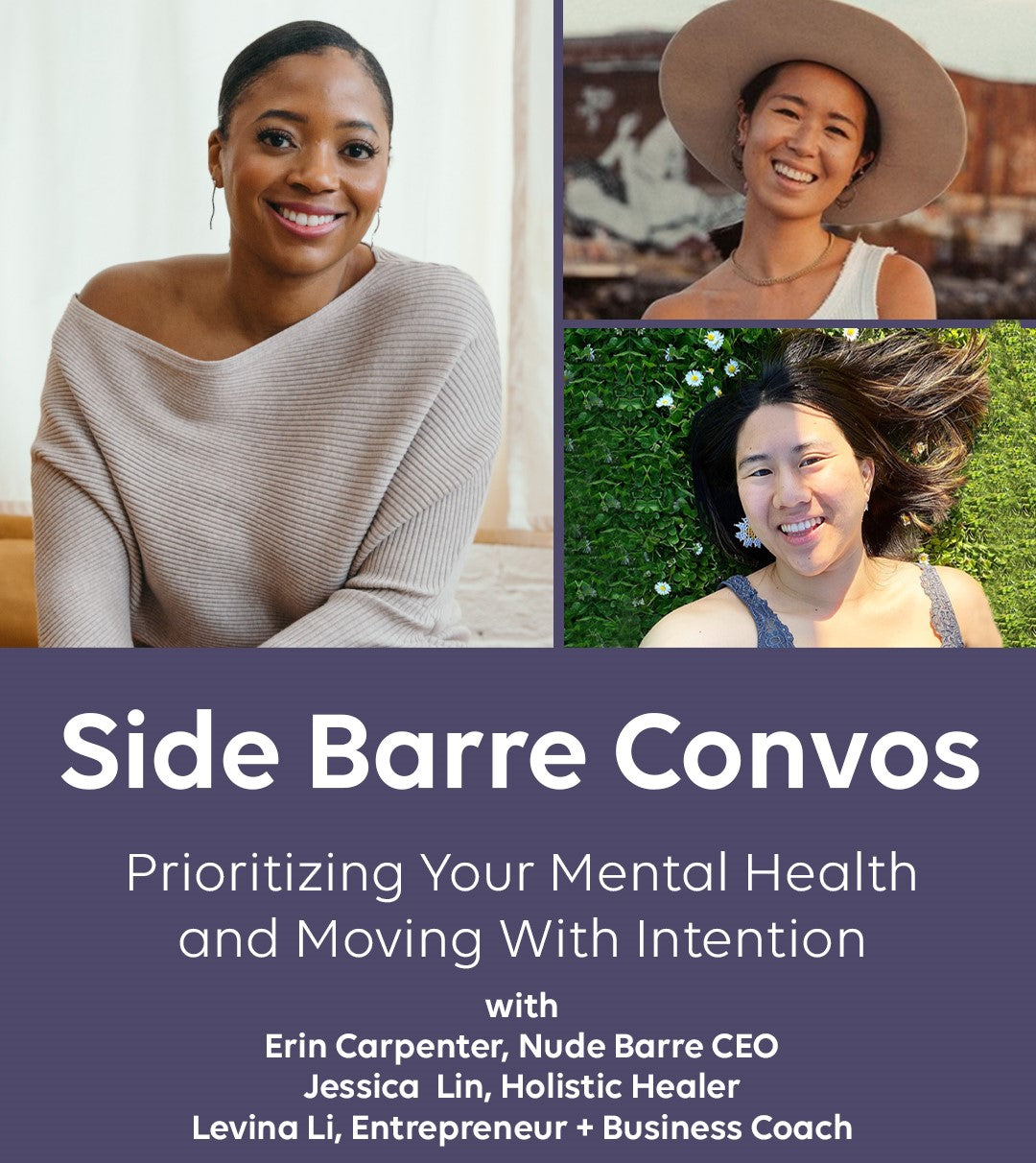 SIDE BARRE Convos | Prioritizing your Mental Health and Moving with Intention
Nude Barre celebrates hu(e)mans performing life every day, and in today's hectic climate our mental health carries the heaviest load of that performance. ⁠


For Mental Health Awareness month, our CEO Erin Carpenter along with
Jessica Lin
 and
Levina

 Li
are leading with joy and discussing what it means to Move with Intention. In the face of happiness, sorrow, anxiety, excitement - how can we set intentions to help us cope? ⁠
Take a deep breath, unclench your jaw, relax your shoulders, and watch the replay of our SIDE BARRE Conversation with holistic industry professionals here
.