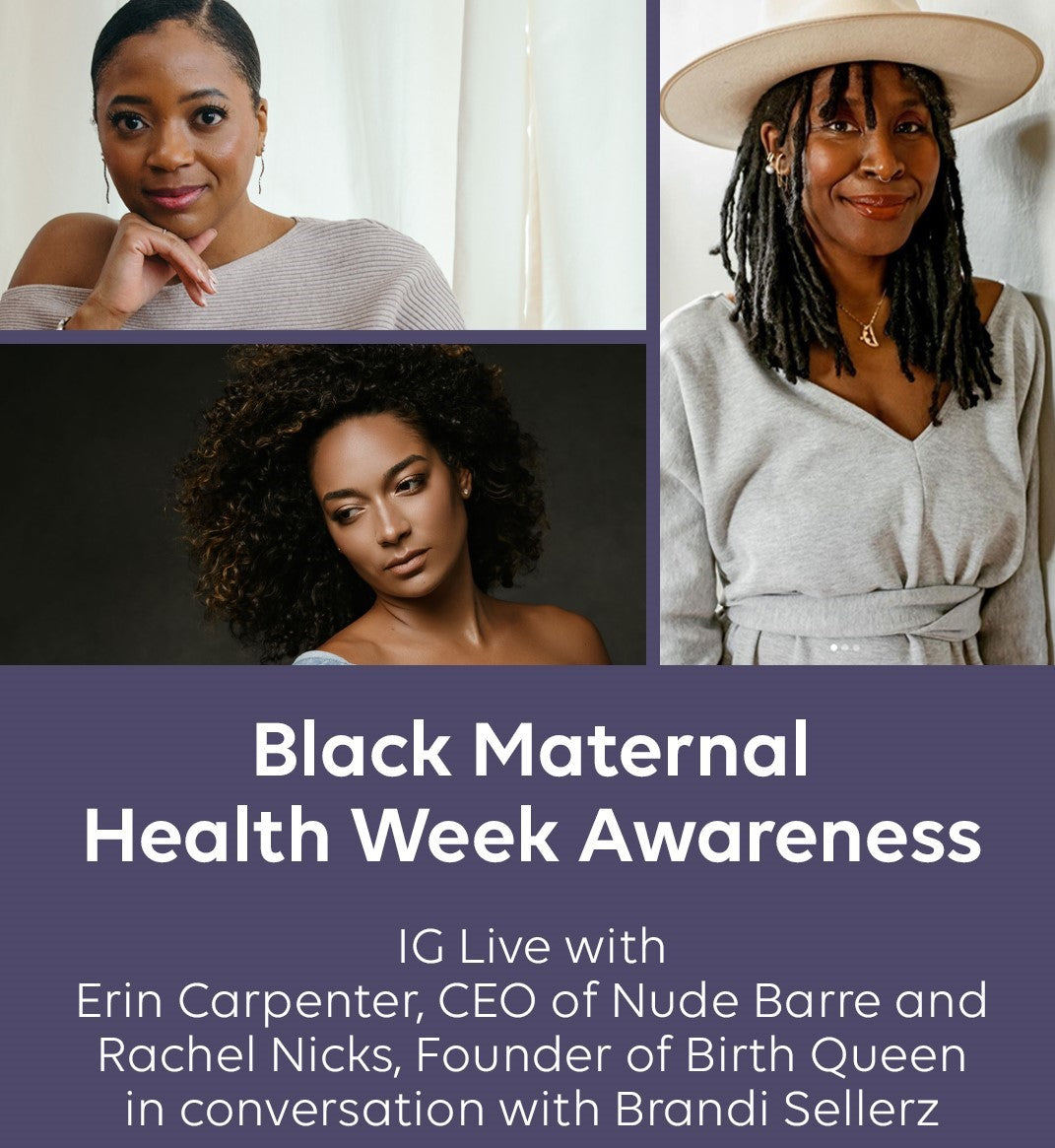 SIDE BARRE Convos | Honoring Black Maternal Health Week
Nude Barre exists to celebrate Hu(e)man's Performing Life and uplift the voices of marginalized communities. As a Black and female-founded brand, we want to bring awareness to Black Maternal Health in the effort to emphasize the profound need for better care and compassion for expecting mothers within the Black community. 


View our first SIDE BARRE Conversation on IG Live as we discussed the challenges facing expecting Black mothers during one of the most pivotal moments in their lives.