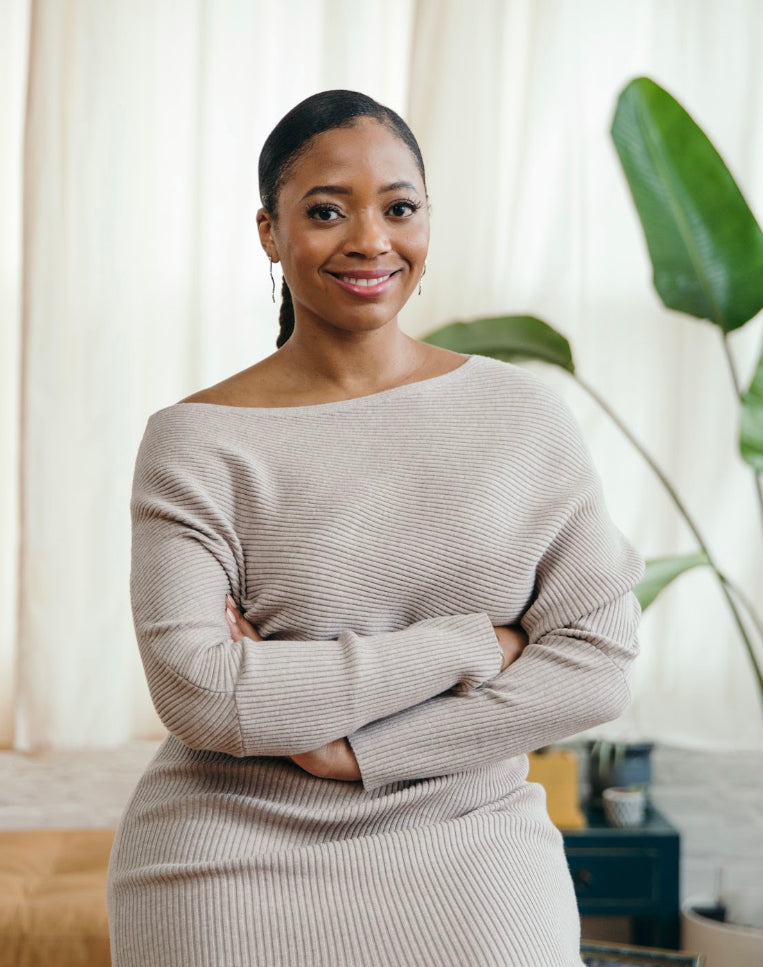 Nude Barre Sets the Tone: Cheddar News Press
In Cheddar News's All Hands, correspondent Alicia Nieves sat down with our founder, Erin Carpenter, to discuss how Nude Barre's shade range and sizing are "setting the tone" for the future of the hosiery industry. This interview details Erin's motivations to start her own business, the challenges she faced as an entrepreneur, and next steps for Nude Barre. 
"What was your original inspiration to create Nude Barre?"
When asked about what inspired her to create Nude Barre, Erin recalled a lack of color diversity with the nude undergarments she was required to wear for her jobs as a commercial dancer and actress. Upon hearing the frustration of her contemporaries in other professional fields, Erin decided to bridge this representational gap by creating her own company that caters to all hu(e)mans performing life. 
"What was your reaction to Serena Williams reaching out to your brand?"
This redefinition of nude has caught the eye of many celebrities including tennis legend Serena Williams. After falling in love with our product, Serena has been showcasing the versatility of our high performance bodywear at tennis tournaments and even the 2021 Met Gala. "And that was just so amazing. I mean, she's a person that can have anything in the world, right? Any products in the world. And she found Nude Barre and really loved what we do, loved what we offer," Erin stated enthusiastically. Since that 2018 introduction, Serena Venture's investment and Serena's endorsement have given Erin the leverage to take nude to the next level. 
 "Nude Barre has a blog called Side Barre, tell us more about that …"
 In an effort to stay true to our brand ethos and spread the message of holistic inclusivity, our Side Barre CONVOS, Side Barre blog, and various social channels have brought real women of all hues into the spotlight. By touching on real world issues such as: the Black maternal health crisis, mental health, sex and sexuality, racism, and sexism, we hope to facilitate meaningful conversation and subsequently meaningful change. 
"What does the future hold for you and Nude Barre?"
With eyes to the future, Erin also announced in the interview that Nude Barre will be partnering with big box retailers to diversify our user experience and give our hu(e)mans performing life every opportunity to flaunt their true hue. So, stop struggling with ashy beiges and lackluster suntan shades. Find out why so many are revolutionizing Nude with Nude Barre. 
Click here to watch the full Cheddar News interview!