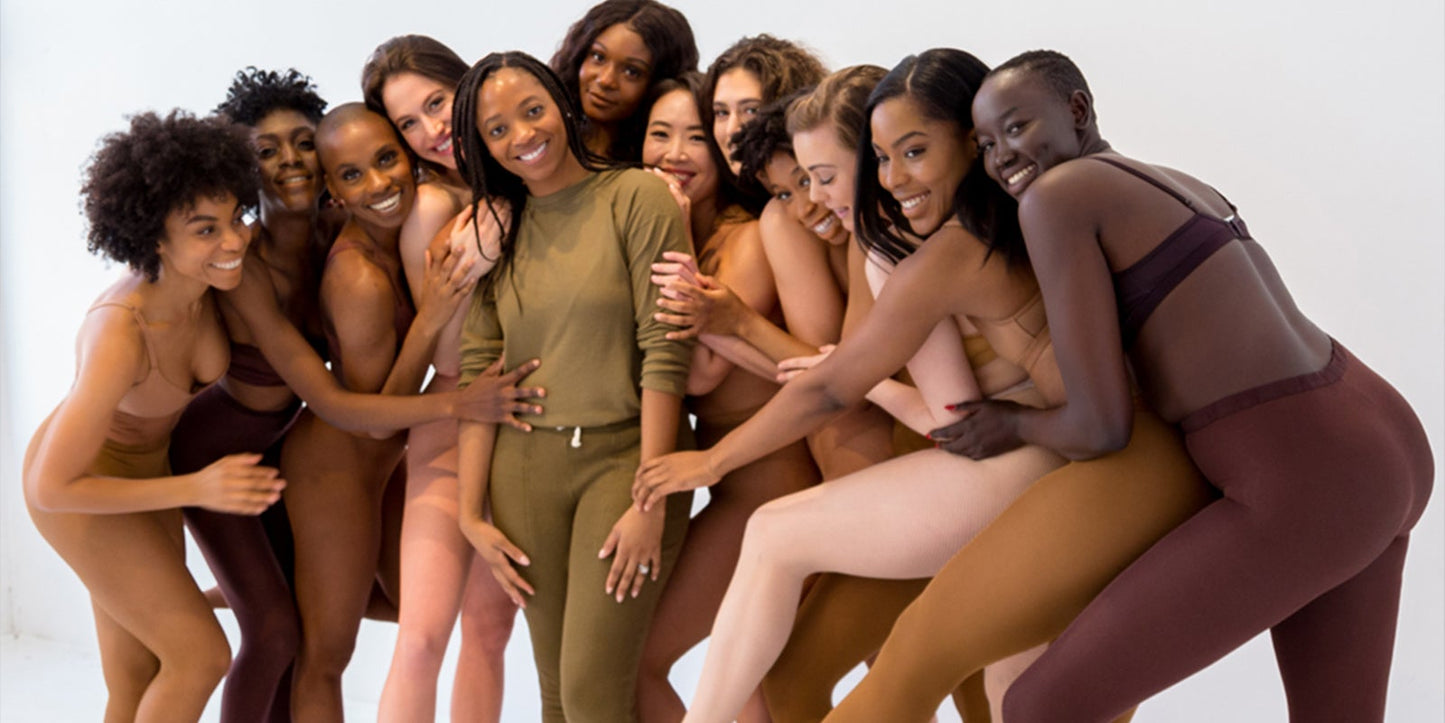 Ingenious Products You Need: Buzzfeed Press | Nude Barre
Sourced by Buzzfeed's editors, writer Chelsea Stuart details 38 products that "should have been on Shark Tank," due to their ingenious problem-solving capabilities. Tucked in between a magnetic necklace layering clasp that eliminates tangling, and knee-high stockings made for plus-size women called Thunda Thighs, you will find Nude Barre's inclusive bodywear.
 Stuart writes, "Nude Barre is a woman-owned small biz from Erin Carpenter. Her specialty line of underwear and hosiery has set out to revolutionize the term "nude" with 12 inclusive shades that speak to all skin tones — including those that are most often underrepresented." 
Created with the aim to give all hu(e)mans performing life options for bodywear, we would concur that our products are pretty genius! One anonymous reviewer writes, "Color is true to my skin tone, and super comfy. I'm an Asian American with tanner skin (bronze-y and honey undertone), so 10 AM is a perfect match! The quality is impeccable, so soft and smooth, they glide on smoothly. This is definitely a great wardrobe essential everyone needs." So, what are you waiting for? Level up your intimates game with Nude Barre's 12 hues of nude made with Y(HUE) in mind. 
Click here to read more!