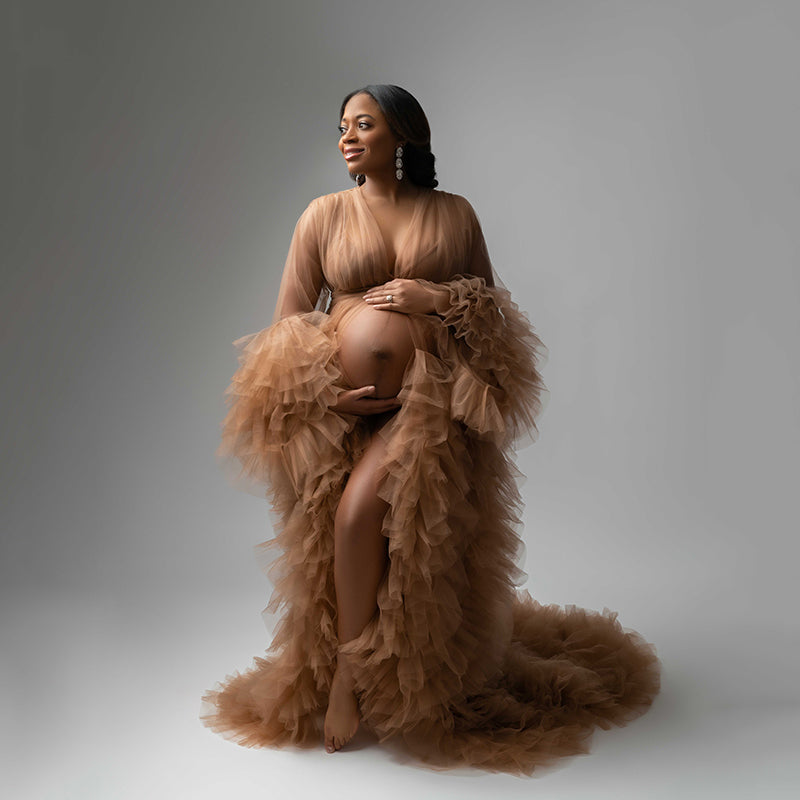 Hu(e)mans Creating Life | Nude Barre
Founded by a mom of two, Nude Barre is committed to highlighting all hu(e)mans creating life. The power, strength, and resilience it takes to raise a child is one thing that makes performing life all the more special. We want to highlight all of the nudies fostering the next generation in their true hues. Keep scrolling to meet all of our amazing hu(e)mamas in all of their glory.

Meet Chloe Freytag, ballerina at Dimensions Dance Theatre in Miami, Florida and proud girl mom. Freytag takes performing life to the next level with beauty and grace, she wears our 7AM hue with poise and perfection. 
Meet Rachel E. Nicks, actor, trainer, doula, and founder of the organization Birth Queen. Nicks is committed to bringing attention to the Black maternal health crisis and giving Black mothers resources and community with which they can have the happiest and healthiest pregnancies. Looking for intimates as multifaceted as she is, Nicks opts for our 2PM hue. 
Meet Jessica Pine, photographer, founder of size inclusive vintage line Avo vintage, and mother of a beautiful baby girl. Pine has to wear many hats as a parent and owner of two businesses, she chooses intimates that are comfortable yet functional to show up in the best way for her little one. Pine wears our 10AM hue while performing life. 
Meet Dnay B, dancer, cultural curator, and community leader. When she's not dancing with Beyonce or Megan Thee Stallion, Dnay is performing life with her son. Craving function and fashion in her fast paced life, Dnay steals the spotlight in our 6PM hue. 
Meet Leah P. Bradley, interior designer, avid beach goer, and mother of three. With a full house and an even fuller schedule, Bradley performs life in intimates that are soft, stretchy, and swim ready. Opting for a bolder look, Bradley sports our bikini panty and bralette in our 12AM hue. 
Meet Corinna Williams, founder of sustainable laundry product and service provider Celsious, and proud hu(e)mama. Describing motherhood as an "extreme sport," Williams needs bodywear that is as high performance as she is. Facing the grind in our Girlshort, Williams conquers the day in our 12AM hue. 
Thank you for celebrating all of our hu(e)mans creating and performing life with beauty and grace. Life is a balancing act that these ladies make look easy, luckily they have intimates that can grow, stretch, and evolve with them. This is a love letter to our wonderful hu(e)mamas. We see y(hue), we're rooting for y(hue), and we believe in motherhood's true hue. 
Our founder, Erin Carpenter, is pictured above in our 3PM hue.