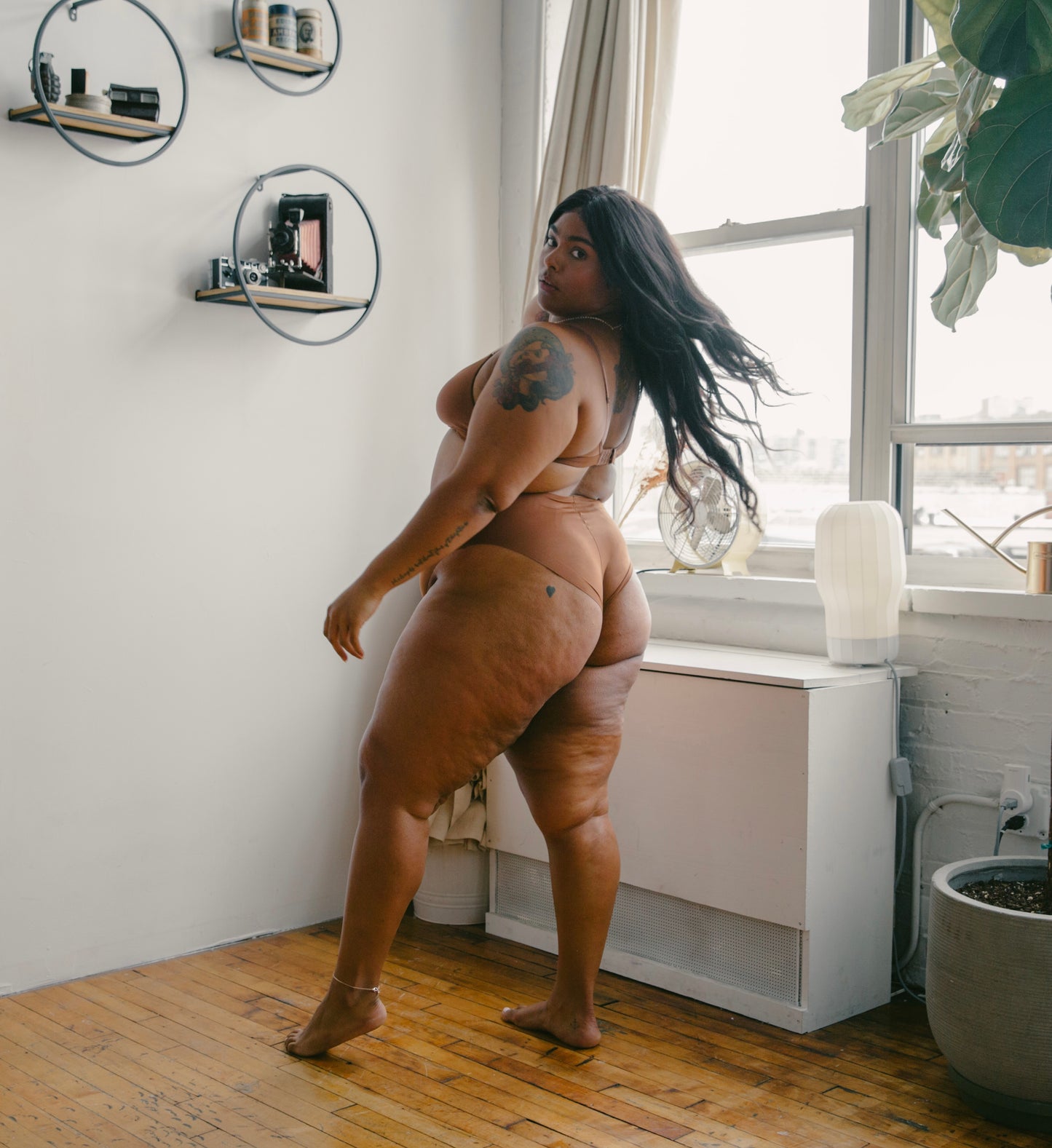 Find The Right Fit: Underwear for Plus-Size Women
Your bond with your underwear may be the most important relationship you have in your life. You wear it every day, and depend on it to support you, cover you, and (for the most part) stay hidden. This alliance is vital, codependent to say the least. So why is it that an ever-growing demographic of people can't even find options that meet these basic necessities?


For plus-size women, finding underwear can be challenging, frustrating, and fruitless. Accounting for roughly
67 percent
of the population, plus size women are left under-represented in the intimates market; leaving many in the dark about what they should look for in the perfect pair of panties. The lack of size inclusive brands making undergarments that are both comfortable and conscious, emphasizes an age-old representational gap in the hosiery industry. A microcosm of society and the unattainable beauty standards it requires of us.


Nude Barre has made it our mission to facilitate inclusivity and diversity within the bodywear space. To help those in search of the perfect fit, we've compiled some plus-size favorites made to be your new everyday undies. So, here's to making the relationship with your intimates a symbiotic one. With our picks we have a feeling that you will be living happily ever after...