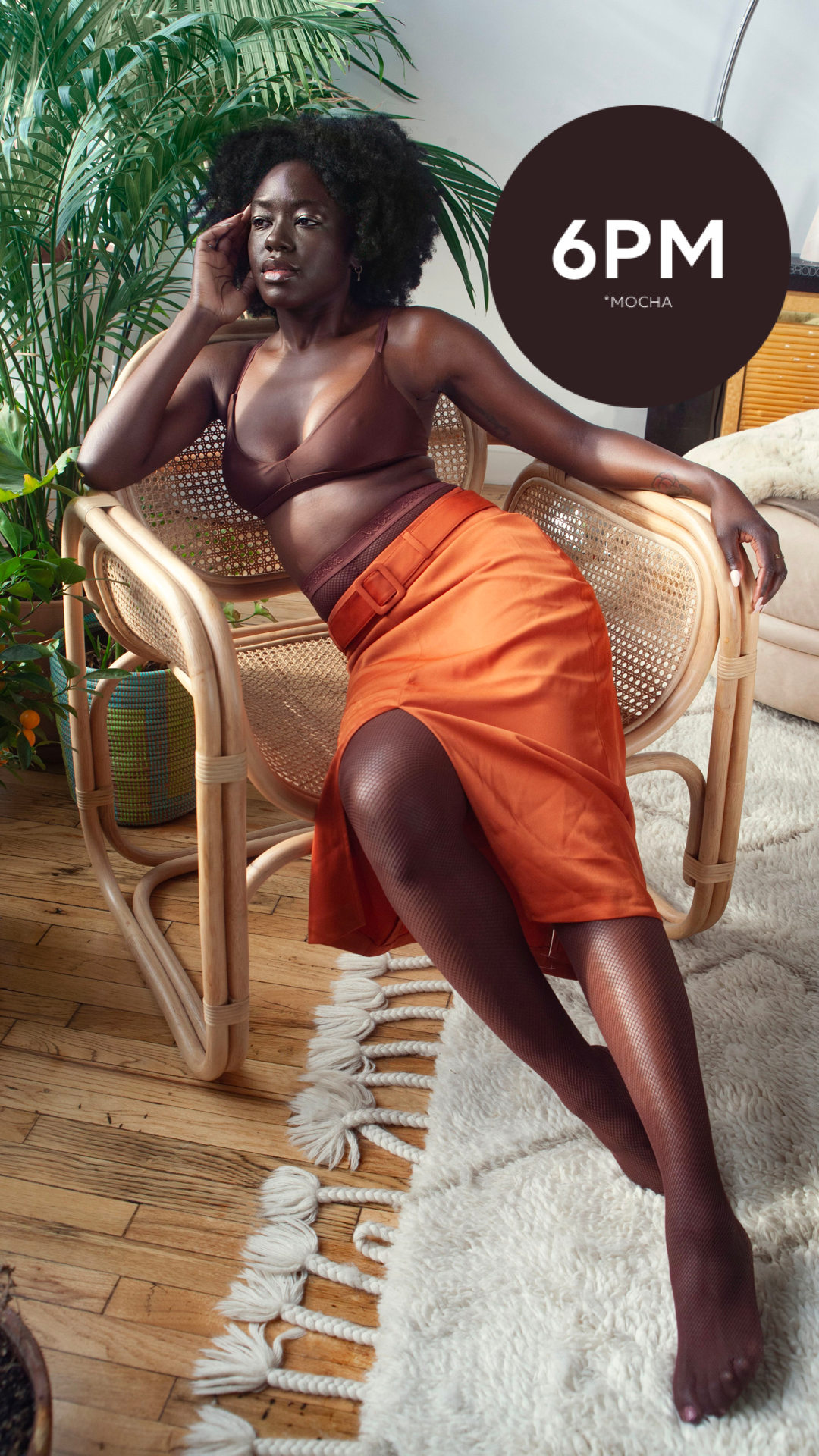 Color Education: Deep Shades
Gone are the days of only having one "cocoa" option from all the deep hues to pick from! 
With more options comes more confusion but don't stress--we are here to help you. 
Do you have deeply melanated skin? Do you have trouble finding shades that best match your skin tone and undertones? You may be a member of our happy hour crew  representing our 3 PM, 4 PM, 5PM, and 6 PM shades. 
So pour yourself a glass and let's get into it!
6 PM
The deepest color of all of our Nude Barre shades, 6 PM represents the most melanated hu(e)mans with skin tones of an espresso color and the deepest hues of chocolate.
If your skin and beauty is compared to that of Lupita Nyong'o this is the right shade for you.
5 PM
Have you experienced our 5 PM tights yet? This shade is made for hu(e)mans with deeper hues of melanin with distinct red undertones. If you are unsure if  5 PM is the right match for your hue, try one of its sister shades, 4 PM or 6 PM.
4 PM
One of our more popular shades, 4 PM is the perfect shade for hu(e)mans with milk chocolate skin tones. Whether you have yellow or light red undertones, 4 PM works well with those who have similarities with LaVerne Cox and Kelly Roland's skin tones. 
3 PM
3 PM is the lightest shade of our deep shade group,  representing skin tones with a deep caramel color and yellow undertones.
If you lean more towards our 2 PM in the winter, 3 PM may be your perfect summer shade with your sun-kissed tan. If you have a rich cocoa shade like our 4 PM in the summer and your skin tends to brighten up in the winter, 3 PM is the perfect winter shade for you as well.
Remember, it's normal for your skin tone to change between the summer and winter months depending how deep you tan.