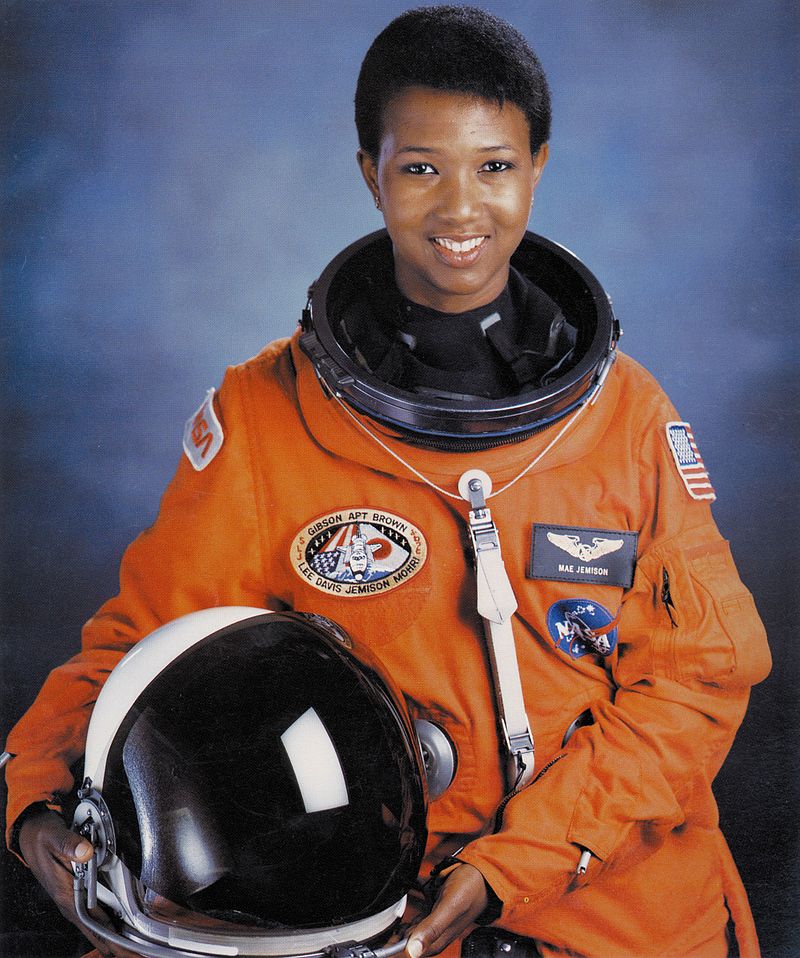 Breaking Bias: An Ode to Women's History Month
This Women's History Month, Internationalwomensday.com invites you to imagine a discrimination free world, a reality in which all women feel empowered to #BreakTheBias. In honor of this Women's History Month theme, we have curated a list of exemplary women who have paved the way for future generations in their own right. Writers, Actors, Activists, and Astronauts who never took no for an answer, so that you don't have to either. We hope these women inspire you to break barriers, bias, and bridge the representational gap that has shaped our world for too long.

Bernardine Evaristo is a British author and poet whose eighth book Girl, Woman, Other won the prestigious Booker Prize in 2019. Evaristo is the first black woman and the first black British person to win the honor. 


Janet Mock is a television host, director, producer, and transgender activist. Mock is an editor for Marie Clare magazine and People magazine, and her groundbreaking book Redefining Realness is a New York Times bestseller. 


Malala Yousafzai is a Pakistani activist for women's equality and educational rights. The 23-year-old human rights advocate is also the youngest Nobel Prize laureate! 


Tarana Burke is an activist and women's rights advocate who started the MeToo movement in 2006. Burke's movement has sparked a national dialogue about women in the workplace and equality of the sexes. 


Maya Angelou is a poet, author, and civil rights activist whose works have garnered national recognition and dozens of awards. Angelou's riveting works have revolutionized the writing industry and created positive representation for women of color. 


Grace Lee Boggs is an author, social activist, and feminist who made headlines with her human rights work. Her advocacy focused on civil rights, labor, feminism, and environmental policy. 


Shirley Chisholm is a politician and educator who was the first black woman elected to the United States Congress. Chisholm served for seven terms and co-founded the National Women's Political Caucus. 


Frida Kahlo is a Mexican painter who revolutionized the arts through her self portraits. Her works explored identity, postcolonialism, gender, class, and race in Mexican society. 


Bessie Coleman was the first African American woman to hold a pilot's license and the first black person to earn an international pilot's license. 


Born on the island of Maui, Patsy Mink is an Asian American attorney who was the first woman of color to serve in the U.S. House of Representatives. 


Anna May Wong is considered the first Chinese American movie starlet. Her repertoire boasted silent films, sound films, television, and stage which garnered international recognition. 


Katherine Johnson was an African American female mathematician whose calculations of orbital mechanics were integral in the race to the moon. Johnson's work was recently commemorated in the film Hidden Figures. 


Mae C. Jemison is an astronaut, engineer, and physician who made headlines when she became the first black woman to travel into space. 


Rachel Carson is an author, biologist, and conservationist whose book Silent Spring sparked national dialogue around climate change and environmental policy.