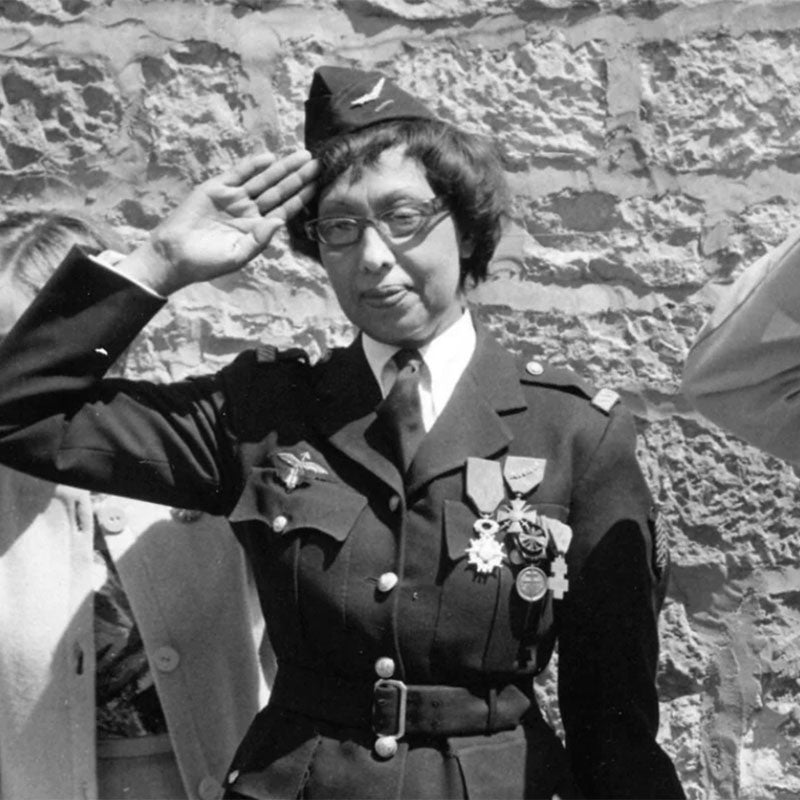 Black Women You Should Have Learned About in School
Like many, my adolescent education was filled with flowery tales of white war heroes and politicians. I was sold to a Eurocentric historical narrative that often left out the contributions of Black people, especially Black women. As I got older and started doing research as part of my higher education, I started to understand the histories I was robbed of. I read the lost stories of Black pioneers, activists, spies, scientists, and my mind couldn't help but wonder why I wasn't taught about these extraordinary women in school? Why are the white (almost exclusively male) war heroes of yesteryear lauded, while those with different complexions are relegated to the shadows? 
  I wish I would have been taught in school that their acts of resistance existed, but learning about them on my own has also been empowering experience that I wish to pay forward. Bodies exhumed by eager eyes; their legacies remain intact through the purest of endeavors; the preservation of Black womanhood. Join me for a deep dive into a few of the many courageous Black women you should have learned about in school. 



Josephine Baker 


Josephine Baker was an American born vaudeville singer, dancer, and actress that found stardom in her adopted country of France. During World War II, Baker served as a spy for the French and informed counter-military intelligence director Jacques Abtey about the Axis powers' movements against the Allies. Baker was awarded several high honors and military decorations for her espionage during the war, including the Croix de Guerre and the Legion of Honor. Baker would later go on to speak alongside Martin Luther King Jr. at the March on Washington in 1963. In honor of her legacy, in November of 2021 Baker was granted a tomb in Paris's
Pantheon
, the first Black woman to receive such an honor.
Eartha Kitt 


Eartha Kitt is an American actress, dancer, and singer that rose to fame with her renditions of 'C'est si bon' and 'Santa Baby' in the 1940's. Kitt would later launch into superstardom after playing Catwoman in the popular television series Batman in 1967. Kitt met controversy in 1968 after attending the Women Doers Luncheon hosted by then First Lady, Lady Bird Johnson. Kitt's criticism of the Vietnam War and superficial solutions to rising juvenile delinquency caused her to be blacklisted (or as she calls it "whitelisted") by the government and unable to find work for years. Kitt eventually found her way back into the spotlight with roles such as Yzma in the Emperor's New Groove and Madame Zeroni in the film Holes. Kitt passed away in December of 2008. 
Francis Thompson  


Francis Thompson is the first Black, transgender woman to testify in front of the United States Congress. The victim of violent hate crimes during the 1866 Memphis Riots, Thompson testified against her attackers in a landmark trial. A racist doctor used Thompson's queer identity to discredit her testimony and assuage the biases of the all-white jury. Thompson was sentenced to prison and forced to work in an all-male chain gang, wear men's clothing, and grow out her facial hair. Thompson maintained her gender identity until her death, and when asked about her gender she was quoted as saying, "It's none of your damn business." 
Isabel de Olvera 
 Isabel de Olvera was a Black and Indigenous woman who joined an expedition to New Spain (parts of modern-day North and South America) in the early 1600's. Olvera notably petitioned the mayor of her hometown of Queretaro, Mexico to protect her freedoms as a single and free woman, this required witnesses to vouch that she was not "owned" by anyone. Olvera wanted it to be recorded that she was bound by neither marriage or slavery in case one of her fellow explorers should try to exploit or harm her. Her story gives us proof that Black women explored and lived in the Americas pre-trans-Atlantic slave trade and reveals ties between Black and Indigenous people in pre-colonial America. 
A'leila Walker 


A'leila Walker was the daughter of Madame CJ Walker, the first female self-made millionaire in the United States. A'leila used her generational wealth to bring together Black visionaries of the Harlem Renaissance and create a safe space for queer creatives to openly express their sexuality and interpersonal relationships. Nicknamed the "Goddess of Harlem" by friend and fellow visionary Langston Hughes, Walker's famous parties and progressive views toward queerness and sexual freedom remain one of the great legacies of the Harlem Renaissance.