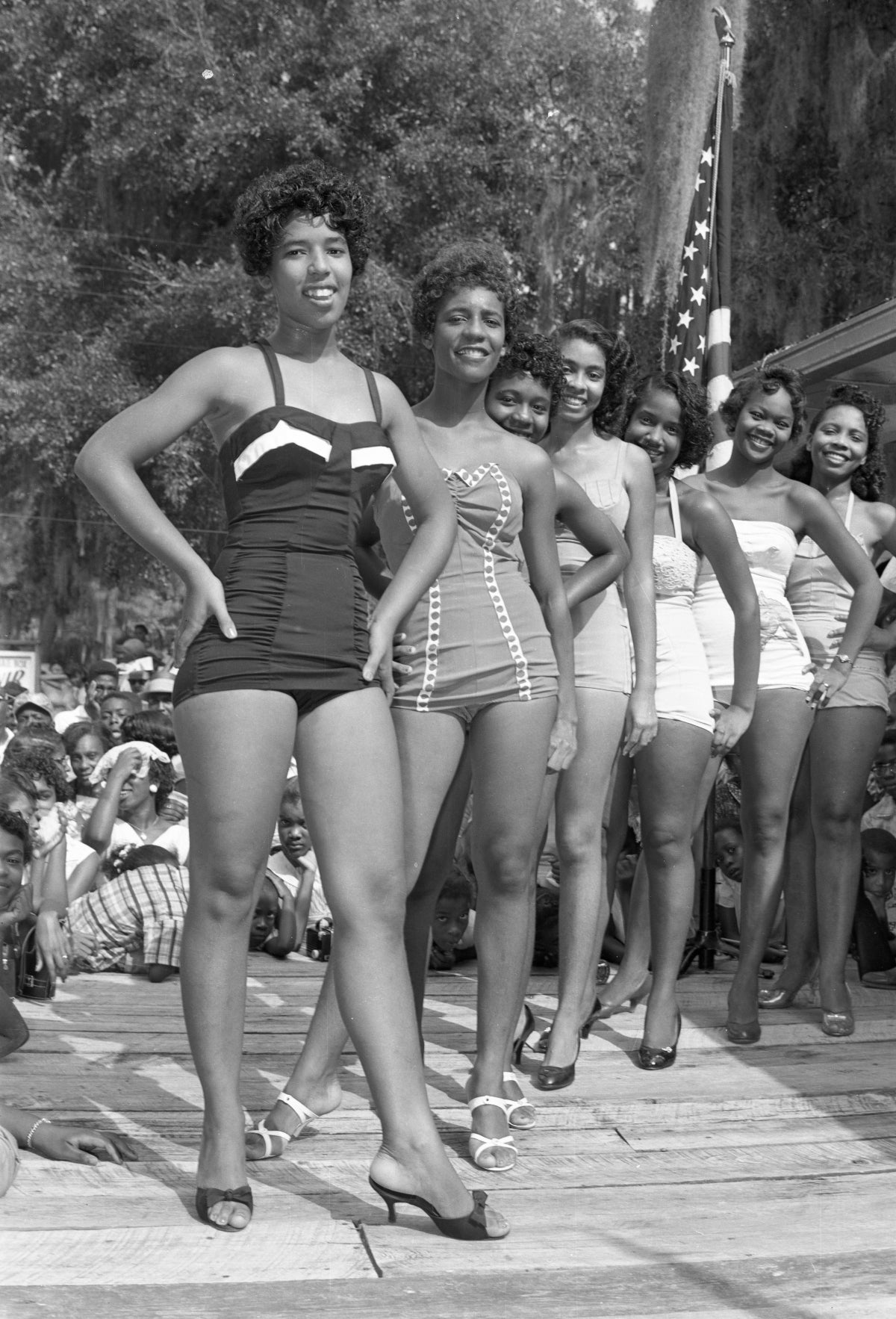 A Not So Brief History of Women's Underwear
Women's underwear has often reflected social sentiments of a woman's place in society. The corset, girdle, and hoop skirts of cosmic proportions have long restricted women's physical autonomy. Progressive movements to fight back against these agents of patriarchal beauty standards have often involved shedding restrictive undergarments or just burning them altogether. 
Although the history surrounding the intimate life of women is murky at best, especially for women of color and women of low socioeconomic status, we do have some historical documents that allow us a look at what was underneath the stately gowns and relics of the past. So, grab your popcorn and your panties and join us for a (not so brief) history of women's underwear! 


Ancient Rome
Similar to the minimal styles of today, the undergarments worn by Ancient Roman women mimic the bandeaus and boyshorts popularized in modern day society. Undergarments consisted of a subligaculum (underwear in the form of shorts or loin cloth) and a strophium (a bandeau style top that covered the chest) under their tunica. Men and women's undergarments were for the most part unisex and simplistic.
Medieval Europe
Little is documented about women's intimates during the Middle Ages. Many historians are unsure of whether most women even wore underwear, as it would be an added inconvenience under long skirts. Both men and women, however, wore pantyhose called 'hosen,' which would be held in place with garters under women's dresses. Women also wore chemises made out of lightweight fabric for extra coverage.
Renaissance 


The Renaissance era silhouette ushered in the corset and much more extravagant undergarments for women. A corset and farthingale slimmed the waist and pushed up the breasts, while a hooped skirt amplified the hips and exaggerated proportions. 
The 19th Century 
Throughout the 19th century corsets were still a staple undergarment for women, however, the style of the corset morphed into an s-curve shape, allowing for a more hourglass silhouette. Garters were added to the bottom of corsets, and bloomers were worn underneath a chemise and crinoline hoop cages or petticoats. 
Post-World War I 
The end of the first world war saw a rebrand for the corset as a more boyish figure became popular among women. More traditional women wore a corset girdle and corselette that extended from the bust to the legs to flatten any curves; while trendsetting flappers who wished to remain unrestricted wore brassieres with garter corselettes over rayon chemises. 
Post-World War II 
After World War II the bullet bra rose in popularity and a curvier silhouette re-emerged as the standard of beauty. The pin-up girl aesthetic popularized bikini panties, bustiers, lastex or nylon girdles, and seamed pantyhose. 
1960's and 70's 
The 1960s and 70's saw the diversification of women's underwear as minimalistic styles became popular underneath shortening hems and boxier silhouettes. Lightweight, Lycra corselettes, brassieres, and boyshorts became popular as it eliminated the need for garters and provided more breathability. A simpler brassiere and bikini panty combination rose in popularity in the 70's. 
The Rise of the Thong 
Although the thong had been around for centuries, it re-emerged in popular consciousness at the 1939 World's Fair, only to be sported in secret by exotic dancers and prostitutes. The design of the thong bikini by Rudi Gernreich in the 1970's made the garment suitable for women in search of sexier underwear with barely there coverage. It became a popular trend in the 90's and early 2000's to make thongs visible with low rise jeans and cropped tops. 
Today 
Today, women's underwear has evolved into very lightweight and breathable designs that can be either indistinguishable underneath clothing, or the perfect accessory to an ensemble. Ornate bralettes serve as the relaxed cousin to underwire brassieres or corsets, while seamless thongs, panties, and (girl)shorts provide comfort and coverage under any garment.