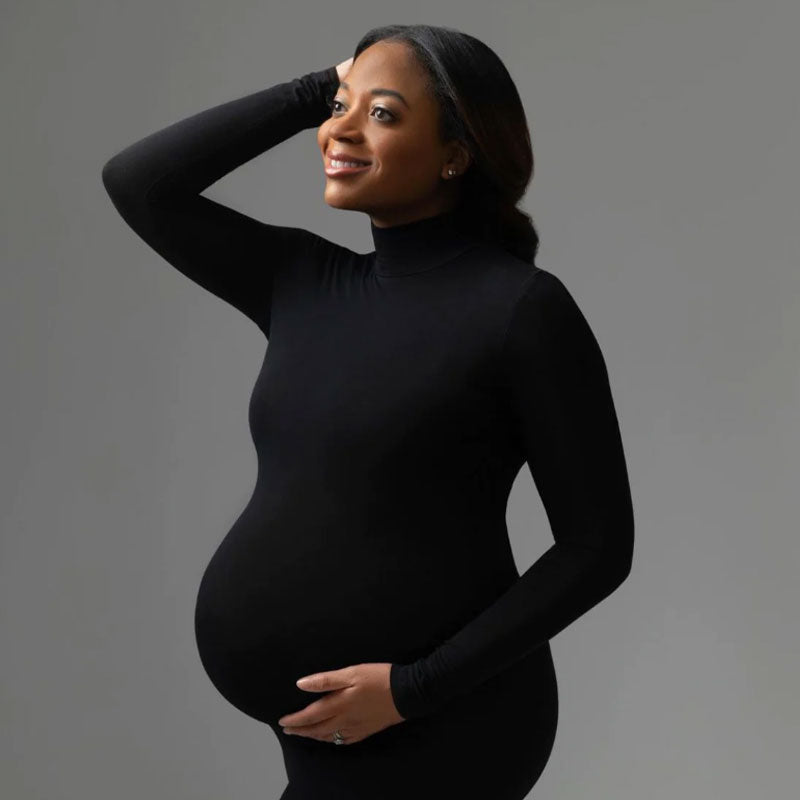 Erin's New Birth Giver Must Haves | Nude Barre
We know it can be stressful for new birth givers to find products that are effective and fit their needs. Luckily for you, we've enlisted a pro to share her pre-and postpartum go-to's when delivering her two healthy hu(e)mans. Nude Barre founder Erin Carpenter sends lots of love to our Hu(e)mans creating life. 
Elvie Curve is a comfortable and easy-to-use electric breast pump that is designed to slip discreetly into your bra or bralette.


Elvie Catch is a milk collection cup that sits discreetly in your bra or bralette for leak-free coverage. 


Haakaa is a single piece, 100% silicone breast pump that provides an easy and eco-friendly experience for birth givers. 
Nude Barre Nursing Friendly Bralette


The Nude Barre bralette offers lightweight and durable support for everyday wear. It's underwire-free design makes it easy to slip on and off, ideal for breastfeeding and pumping.



Lalabu Soothe Shirt


The Lalabu Soothe Shirt offers an easy transition into babywearing with a simple strap-free front pouch that offers hands-free support.




Magnetic Me Footies 


Magnetic Me Footies are a day and night wardrobe staple that make baby maneuvering easy with magnetic fasteners that simplify and speed up changing time.



Perfect as underwear or loungewear, our Girlshorts mold to the body, providing irritation-free coverage, perfect for growing baby bumps and postpartum comfortability. 




With the help of a lactation consultant, Boppy Nursing Pillows were made superior for infant feeding and support, amp up your baby bonding and mealtimes with this new parent must have.
Productivity Journal

For the inevitable pregnancy brain and postpartum fatigue, keep a productivity journal to help you stay on track of feeding, sleep schedules, and milestones. Stormy Nesbit makes journaling a work of art through one-of-a-kind cover designs.