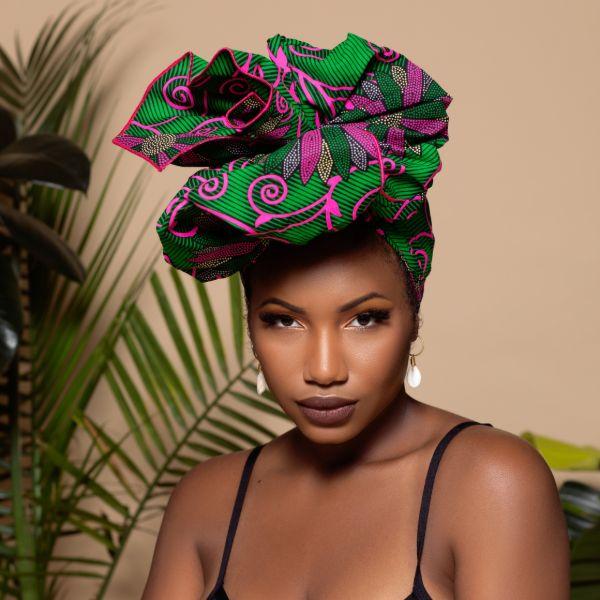 Professor of African studies, Maulana Karenga, created Kwanzaa in 1966 to "Imagine a new future and forge it in the most ethical, effective, and expansive ways." Based on African harvest festival traditions, Kwanzaa is an African American holiday that celebrates: Umoja (unity), Kujichagulia (self-determination), Ujima (collective work and responsibility), Ujamaa (cooperative economics), Nia (purpose), Kuumba (creativity), and Imani (faith). 
Nude Barre is committed to facilitating diversity and inclusivity in all spaces, and a major component of that is spreading the love. In celebration of Kwanzaa, Nude Barre founder Erin Carpenter has curated a list of her favorite black-owned brands to gift your loved ones this year. Businesses committed to all hu(e)mans performing life, businesses created by those who persevere against all odds. So, before you start setting up the kinara, and prepping for your karamu, let's get into these gems perfect for the ones you love!


Founded by inventor Tracey Pickett, Hairbrella protects hair of various lengths, textures, and styles from rain and humidity. Available in a variety of colors, leave bad hair days and breakage behind with Hairbrella's line of satin lined caps and hats! 


Indulge in all thing's African beauty with Cee's Cee's Closet! Boasting lush lines of headwraps, clothing, beauty, accessories, and home decor, creators Chioma and Uchenna Ngwudo will have you looking fly all year long!


Co-owned by Hannah Diop and Issa Rae, Sienna Naturals is a clean, vegan hair care line perfect for restoring damaged curls. Take their
Wash Day Ritual Quiz
to get personalized recommendations, specific to your hair needs!


In 2012 Melissa Butler founded The Lip Bar, a vegan cruelty free lip brand that is here to remind you that you are enough! Incepted from her kitchen, Butler started Lip Bar on a mission to ditch Wall Street and make the beauty space more inclusive. Available online and in 1,000 stores nationwide, find your shade and makeup made for your hue!
'How To Holiday Look' Tutorial on The Ment
Mented is a brand after our own heart, a brand committed to finding your true hue of nude. Started by Amanda E. Johnson and K.J. Miller over a glass of pinot, Mented offers makeup and nail products suitable for all skin tones. Perfect your Kwanzaa beat with their blog post on the perfect holiday look!
Don't forget to shop Erin's Nude Barre favorites! 
The Nude Barre bralette offers lightweight and durable support for everyday wear. Designed with ultra-soft, flexible fabric for optimal comfort and ease. Featuring a v-neckline design, our bralette is perfect for pairing with any wrap dress, t-shirt, or cami.
The Nude Barre Camisole flatters with barely-there coverage made with you in mind. Our ultra-flexible fabric provides a luxurious experience optimized for comfort. Layer our cami underneath blouses, dresses, and jackets for undetectable everyday wear. 
Perfect as underwear or loungewear, our girlshorts mold to the body, providing irritation-free coverage without any panty lines. Soft, resilient fabric paired with a low-rise design allows the girlshorts to remain invisible with any outfit.